Place de la Republique is a large squire in Paris where political demonstrations, activism events, festivals, concerts and other public gatherings take place.
Some pictures taken in the square:
The monument in the middle: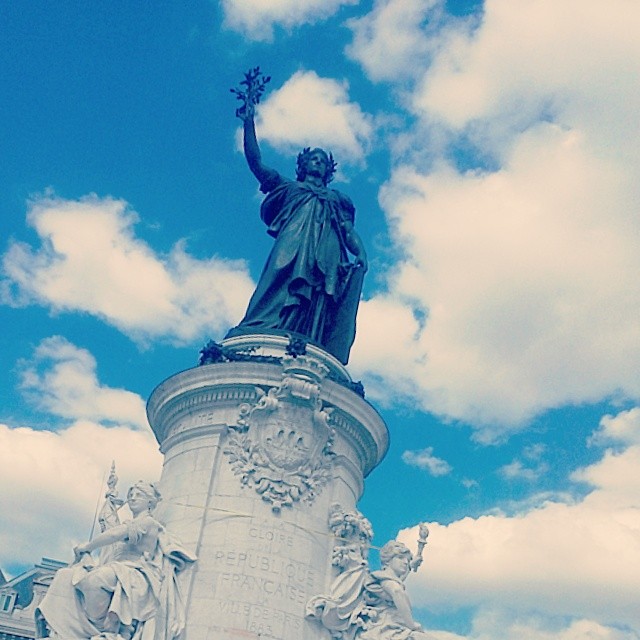 The same monument after Charlie Hebdo: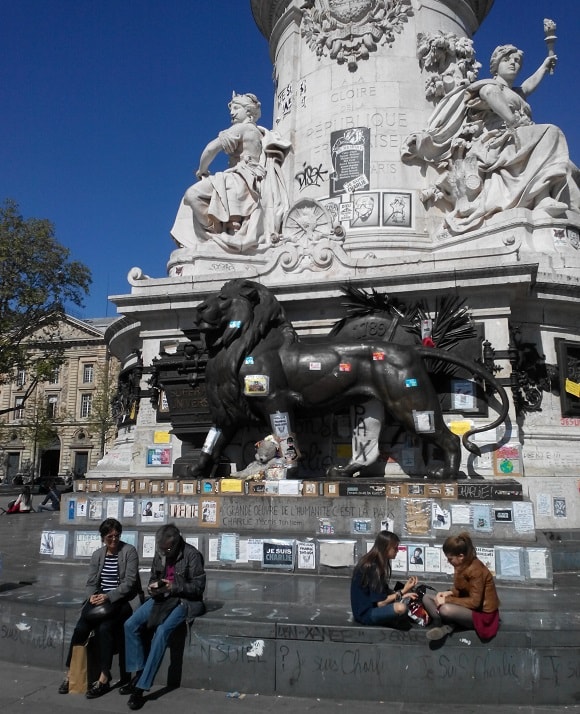 Details of a post with the R.F. abbreviation (République française, the French Republic).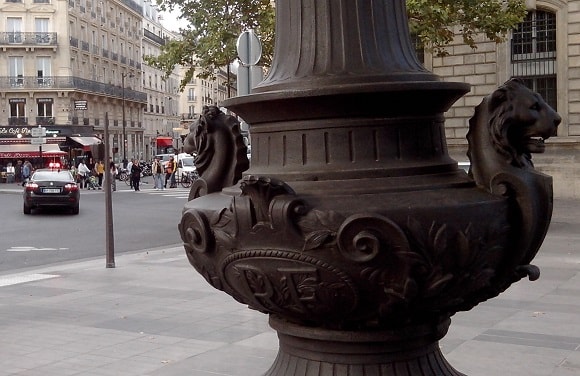 Fashion shooting in the square: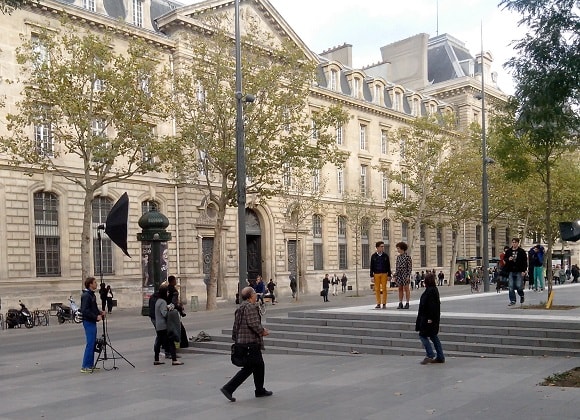 Even the locals are paying attention – people are watching from the window (or maybe they are not locals).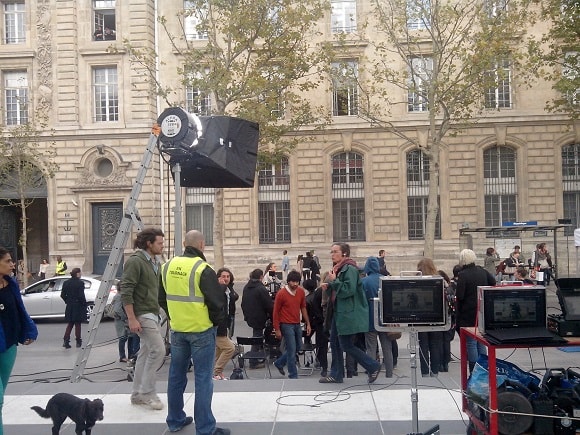 Place de la Republique is an interesting place to visit – there's something happening here all the time.  And besides, it's beautiful!