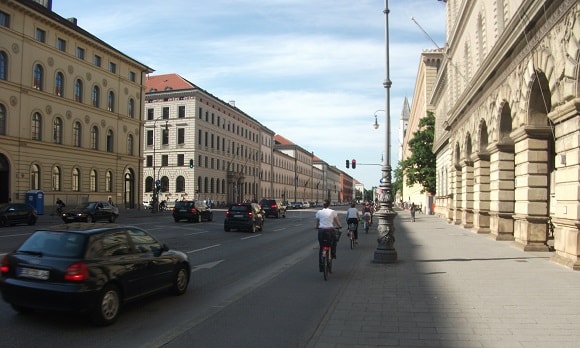 Munich turns 859 years today – a good reason to put together my photos from there into a post. I absolutely loved the city and I will grab any opportunity to visit again!
Where to stay
I was very lucky to find an apartment in Borstei residential complex for my stay. Not sure if it is still available on Airbnb. A random search turned out to be one of the best locations in Munich – I didn't realize how cool this place is when I was booking.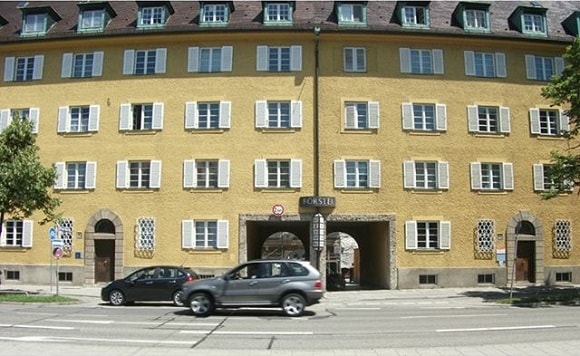 The courtyard is fantastic.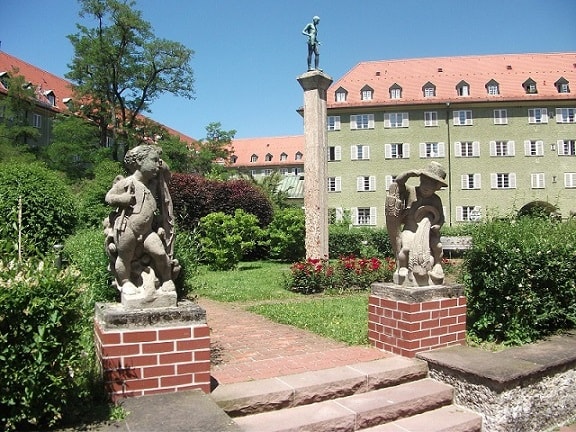 View from my apartment window: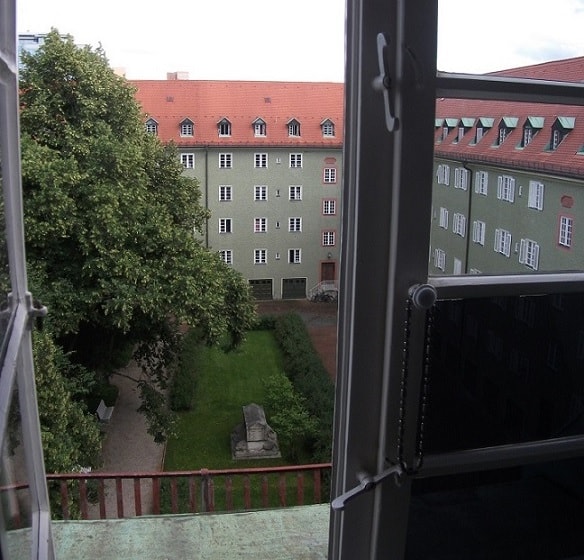 The wooden doors downstairs. Can it be the original wood from the twenties when Borstei was built? Probably not.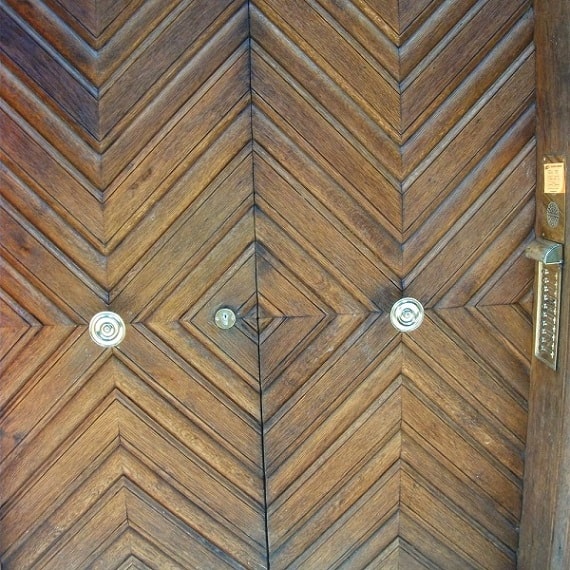 Visiting the City Center
Marienplatz is the city's main square and is a must visit. Many of the city's major landmarks are located in the area. If you have several hours for sightseeing in Munich – head here.
Munich Frauenkirche, a symbol of the city
Another view on a sunny day: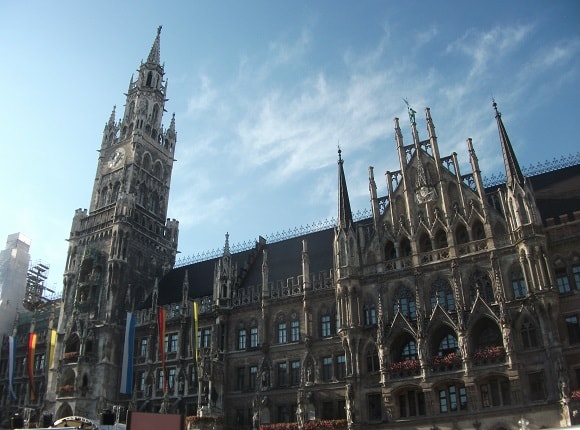 Shop-window on Neuhauser Strasse: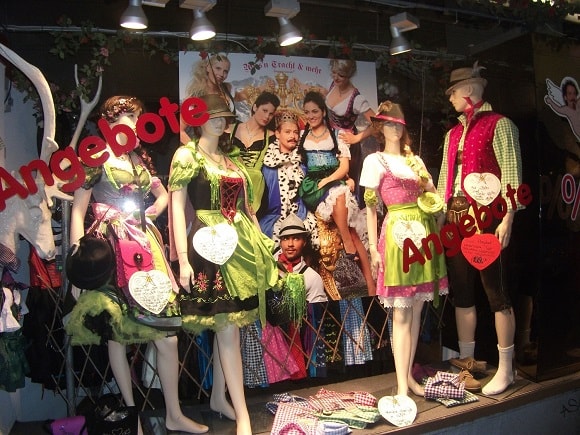 Public Transport
Public transport system is excellent, I used it multiple times.
Westfriedhof subway station is a few minutes walk from Borstei. I went to the MOC Conference Center from here. Some 40 minutes trip one way – not really close but I enjoyed the trips.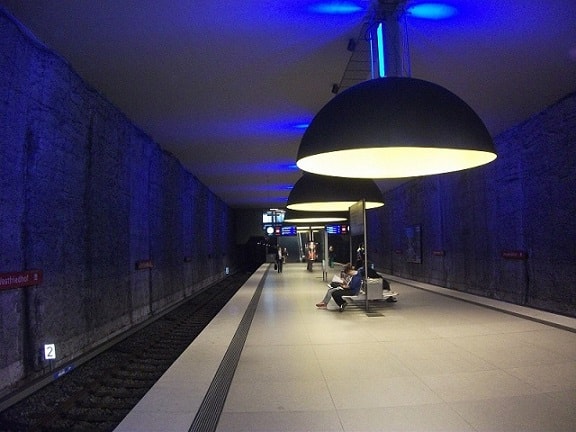 The city center (Karlsplatz) is approximately 15 minutes by tram from Borstei. I regret I didn't take a picture of a tram :(
Taxi is your choice late at night. It can be much faster in many cases too.
Bicycles
Cars and bikes move at an incredible speed in Munich, I was quite surprised by how fast they drive and ride here. The Germans are even planning bike highways! It's very easy to get hit by a cyclist if you are a pedestrian, be careful. 
It is decided – I will rent a bike next time I'm in Munich!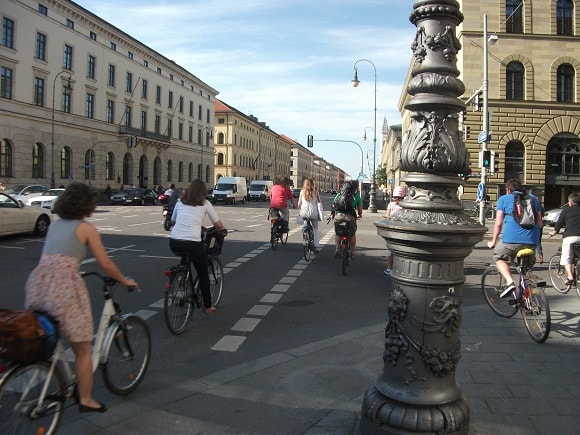 Just noticed – are helmets not compulsory?
MOC Conference Center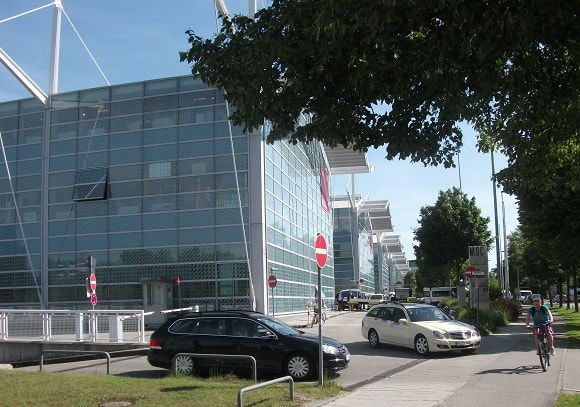 If you are a business traveler, chances are you will be visiting the MOC – a center that hosts trade shows, conferences and other events.
You can find a hotel nearby but it's also fine to go here from the city center or from other parts of the city.  The center is a short walk from Freimann train station.  This is how nice the entrance is: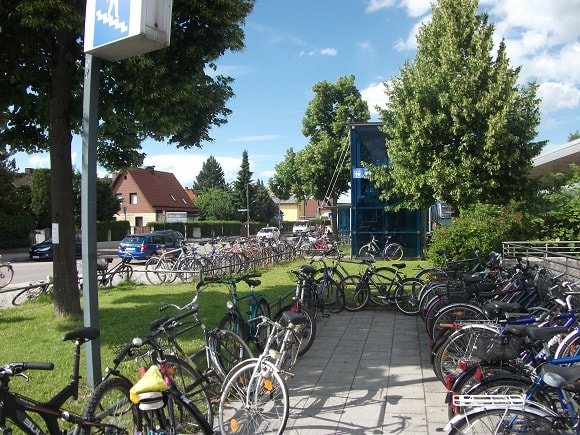 Munich's Birthday
I'm yet to visit "München" during the Octoberfest, but visiting in June is a great choice too! You have the weather, the long nights and the Town Foundation Festival (June-14).
Every year they organize a festival with live music and other events. Like this one in the Odeonsplatz squire (the guy with a broom had a lot of fan on the stage):
You can also find traditional Bavarian stuff, like this: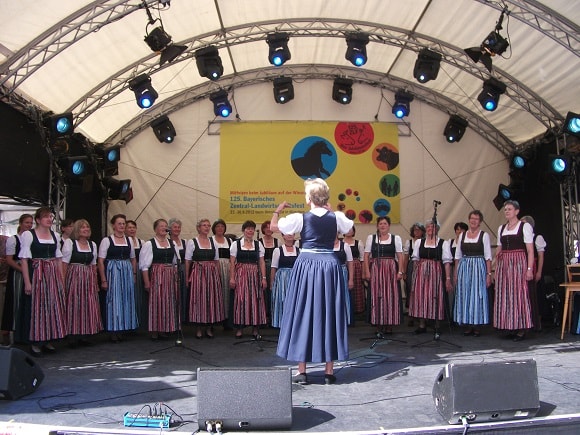 Some basic info about the festival is here
Some other popular places 
The English Garden (Englischer Garten). A huge public park: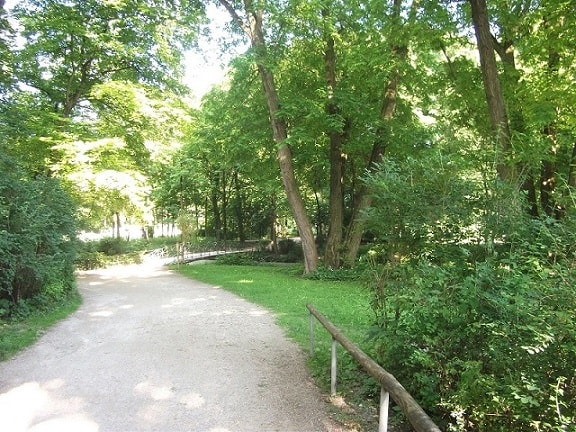 National Theater Munich and the Bavarian State Opera – for fans of classical music. Home to Munich Opera Festival (in June and July) – more info.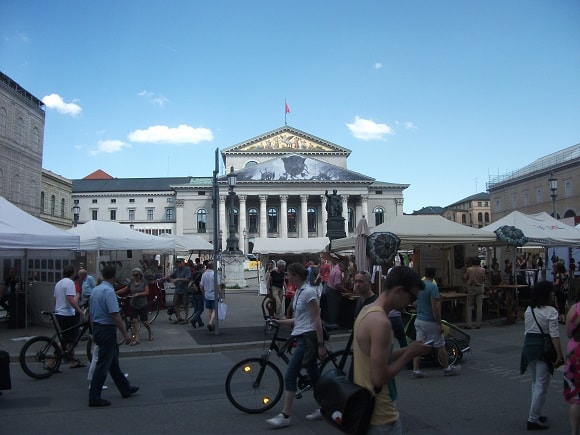 The Olympic park (within walking distance from Borstei by the way). Took some pictures late in the evening there, they are not just good enough to post.
Beer gardens (outdoors) and beer halls (ondoors). I didn't have much time for beer unfortunately :) Next time!
That was just a 4 days trip, I'm sure Munich has a lot more to offer than these.
What are your favorite places in this beautiful city? Where would you recommend to go? Let me know in the comments!