Salina de La Mata (often called "Laguna de La Mata") is of the salt lakes Torrevieja (Spain) is famous for. Both lakes are protected national parks. The La Mata lake is smaller and has blue water (the other lake, Salina de Torrevieja, is pink).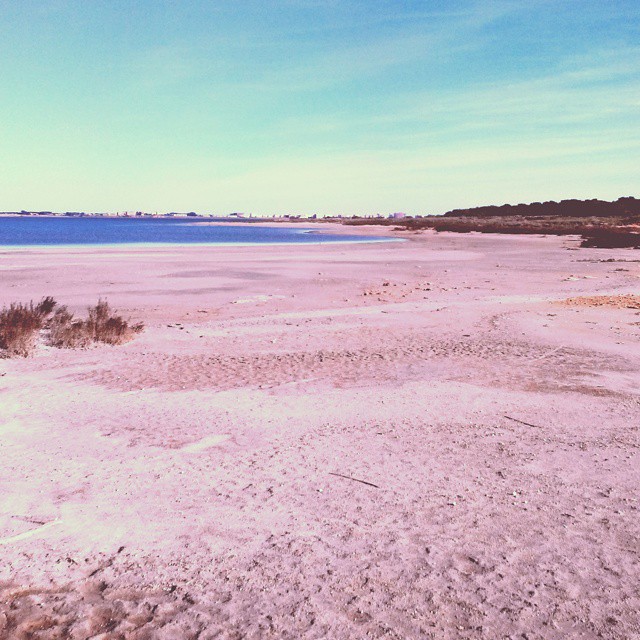 La Mata is a fantastic place for running, walking and cycling. There are several hiking/cycling trails near the lake.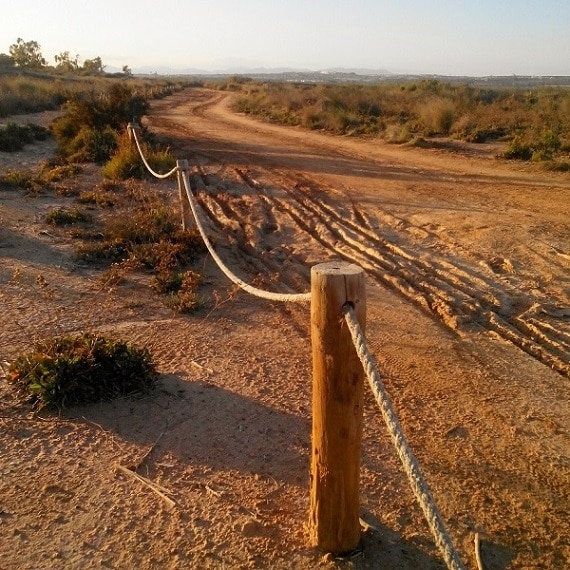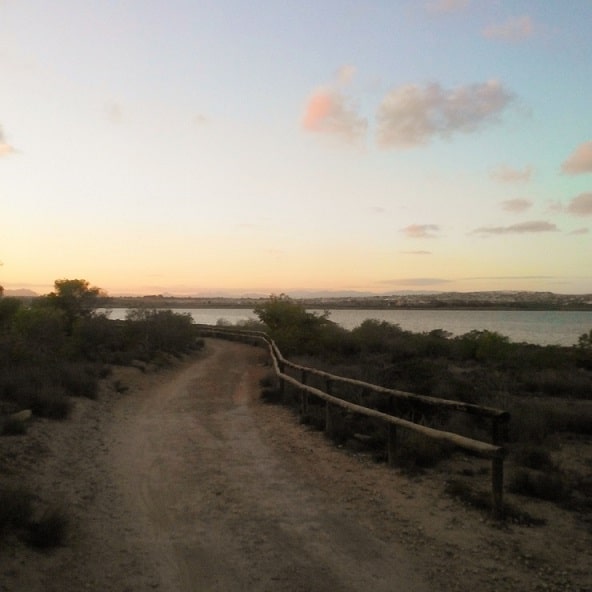 There's a picnic area with wooden tables and benches near the lake called "La Pinada":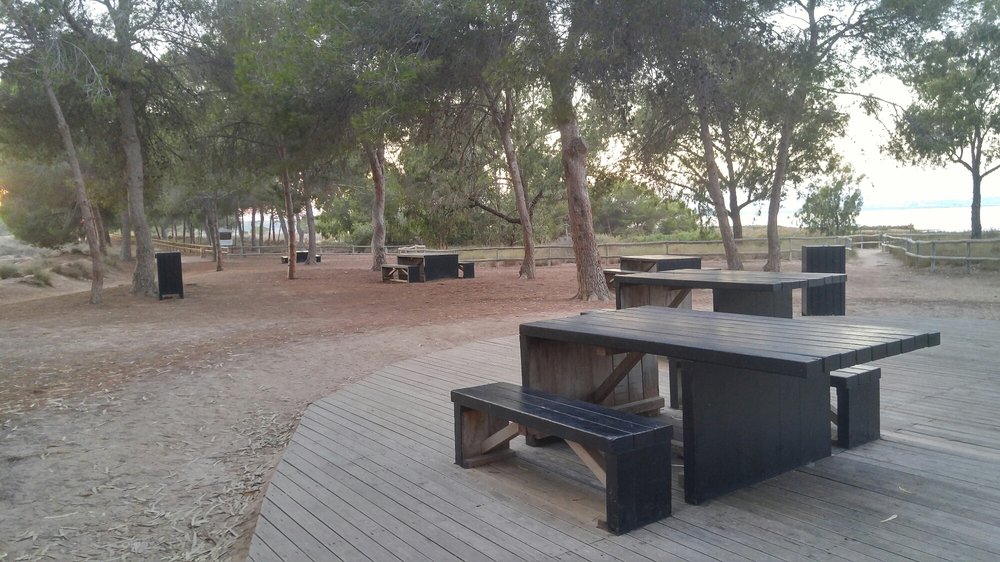 To get there park near Cementerio Municipal Torrelamata. Parking near the cemetery is free and 24/7. The picnic area is 5 minutes walk from there. I added it to Google Maps, you should be able to find it by clicking this link. Views on your way to the place: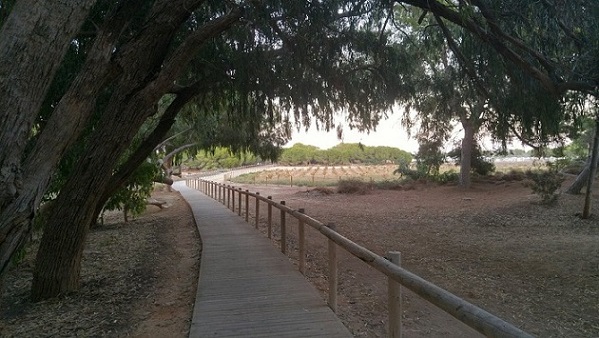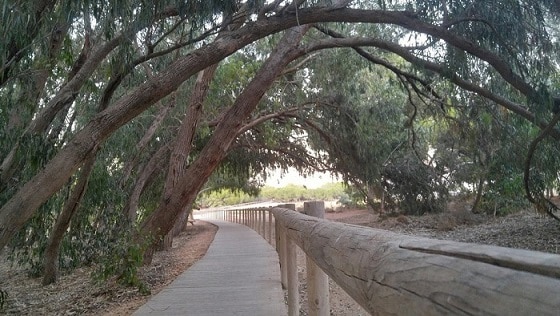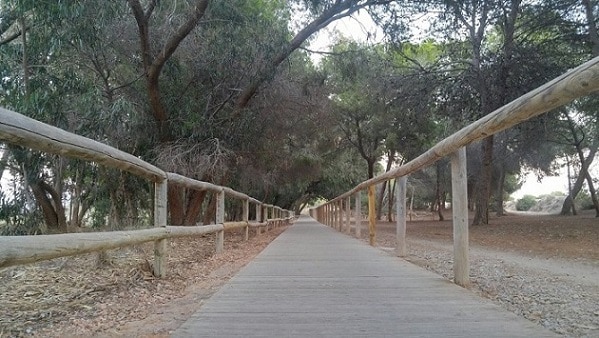 There's a wooden observation tower near "La Pinada". It is not very high but views from the top of it are very different from from those at ground level.
The trees around the lake suffer from the lack of water, many of them are drying out.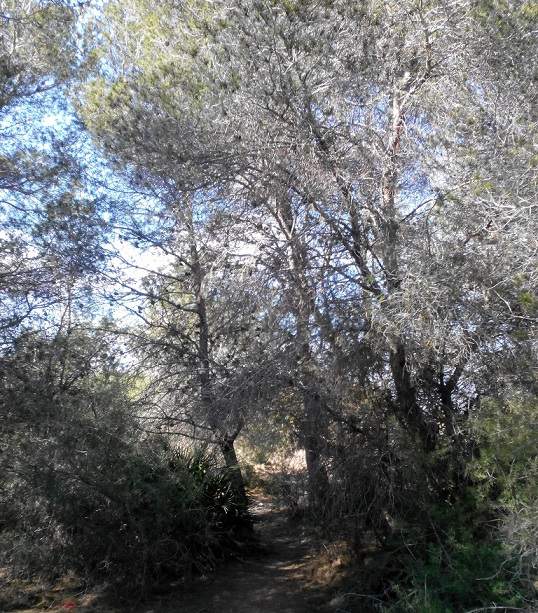 You can't get closer to the water than this, as it is a protected area (there are warning sings along the bank of the lake):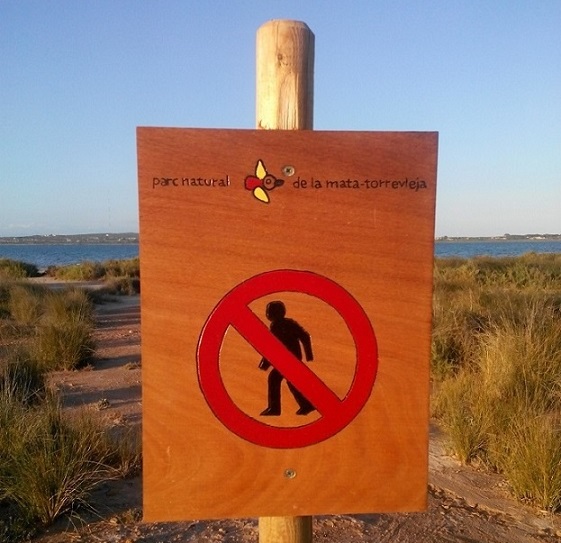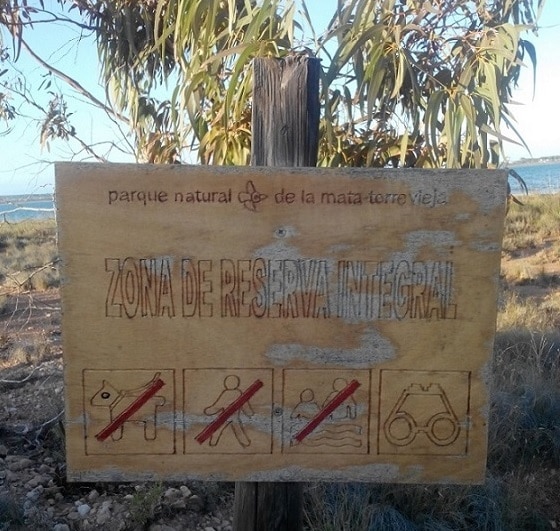 Salina de La Mata seen from a hill nearby. What a lovely sunny day it was! Views like this one can be found here. Drive to Quiron Hospital, then take the track towards green dovecotes. Park there. You can look at the sea from this hill top too.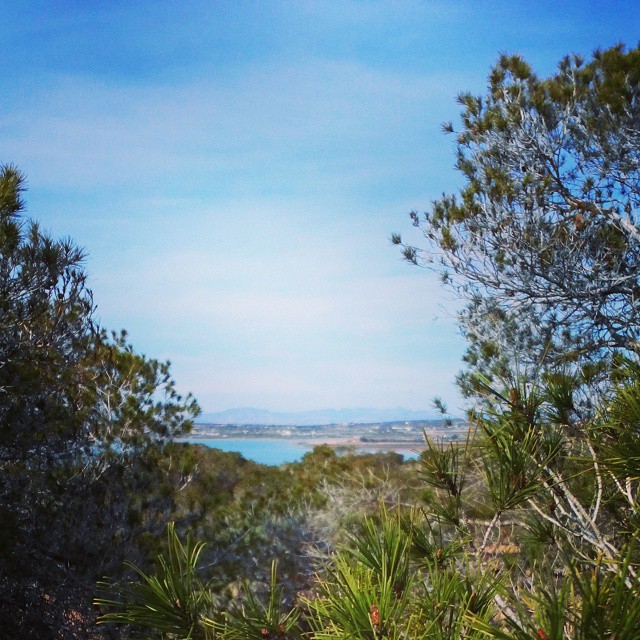 Branches of conifers near the salina:
Small island in the middle of the lake: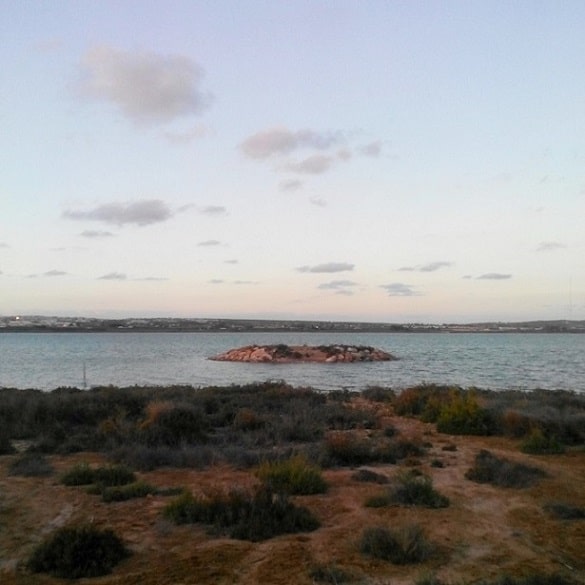 Don't forget that summer days are shorter in Spain than in the North of Europe.
There are no lights in the park, make sure you know your way back! You won't get lost but it's very easy to take a wrong path and walk a couple of extra kilometers finding your car or the place where you entered the area.
Some photos of the laguna at sunset: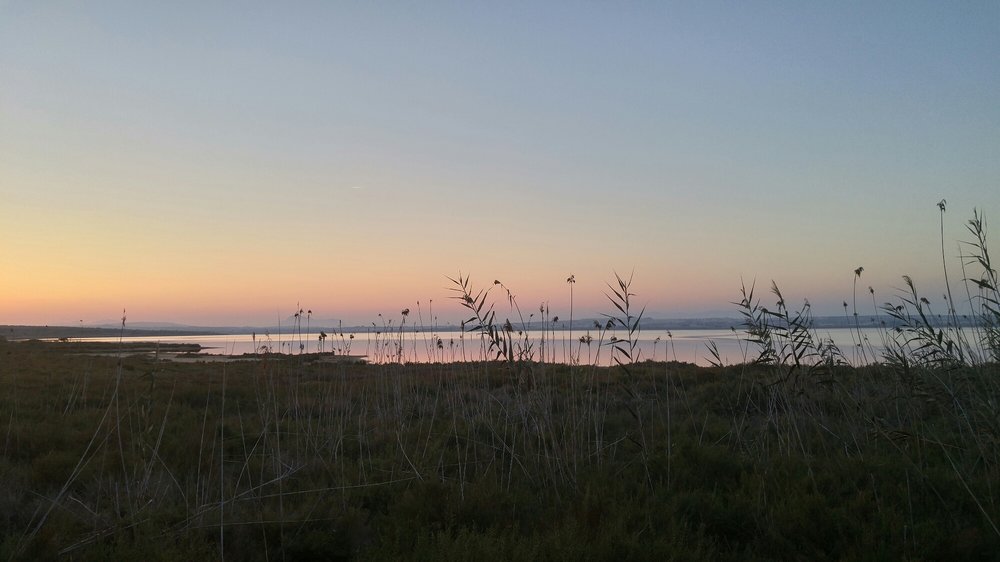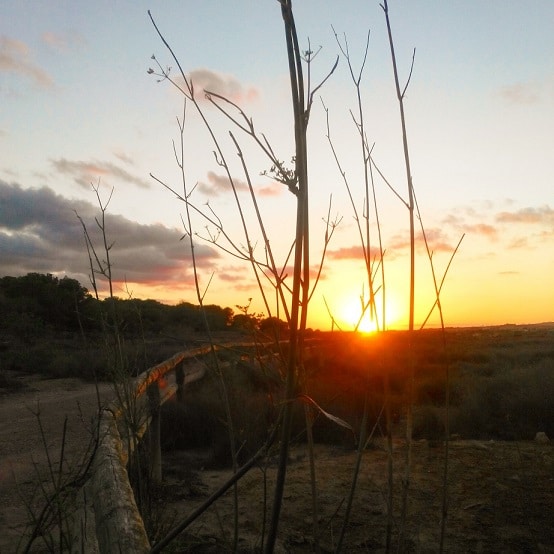 You can enter the area from another side of the lake too.  Park here
There's another watchtower, here's a view from top of it: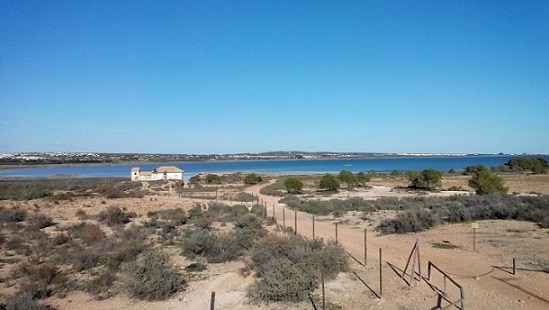 Me walking along the western bank of the Salina de La Mata: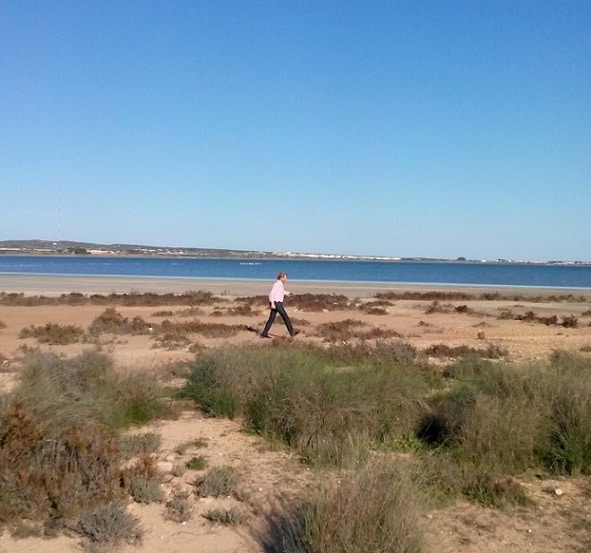 This post lacks pictures of birds. The lagoon is a popular bird watching destination but to be honest I didn't see a lot of them (I didn't bring binoculars). I visited the lake at least 20 times and I've never seen flamingos here. A better place to find them is Salina de Santa Pola. They are there almost every time I drive from Torrevieja to Alicante and back (N-332 road).
Laguna de La Mata has a tourist office: Centro de interpretación Parque Natural la Mata Torrevieja (current contact and business hours info in Spanish). I never visited.
That's it, thanks for reading. Any comments or questions about the place? Let me know in the comments below!