I finally put together all photos taken at La Mata Beach into one post – what a great reason to write something about it!
Playa de La Mata (in Spanish) quite long comparing to other beaches in Torrevieja, it could easily be one of the longest on the Costa Blanca. Usually names change and you reach another beach with another name faster if you move along the coastline.
The beach consists of two parts – North and South. The Molina del Agua park is in the middle. The Southern part is closer to "Torrevieja, Torrevieja" as they say here (the city center), while the Northern part feels like it is in a different town – Torre La Mata (it has a town hall of its own).
La Mata Beach South.
This part deserves more pics, but I just have one at the moment.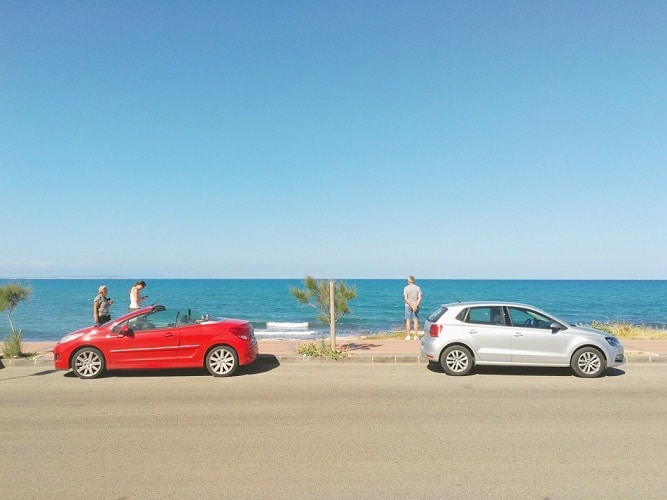 Southern point of the La Mata Beach. View from terrace of Matute Restaurant. May 1, 2017.
La Mata Beach North.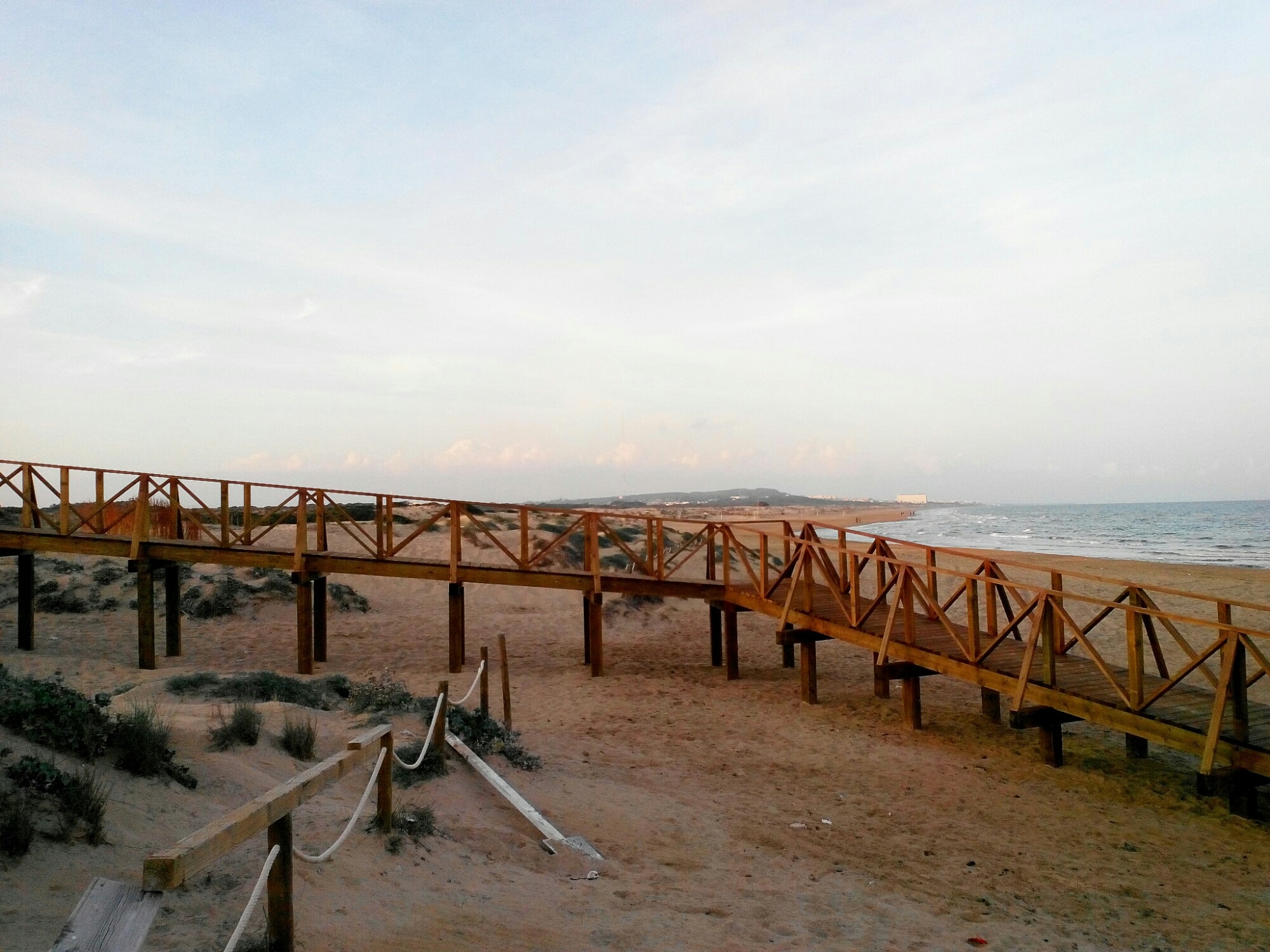 Wooden walkway. February 22, 2016.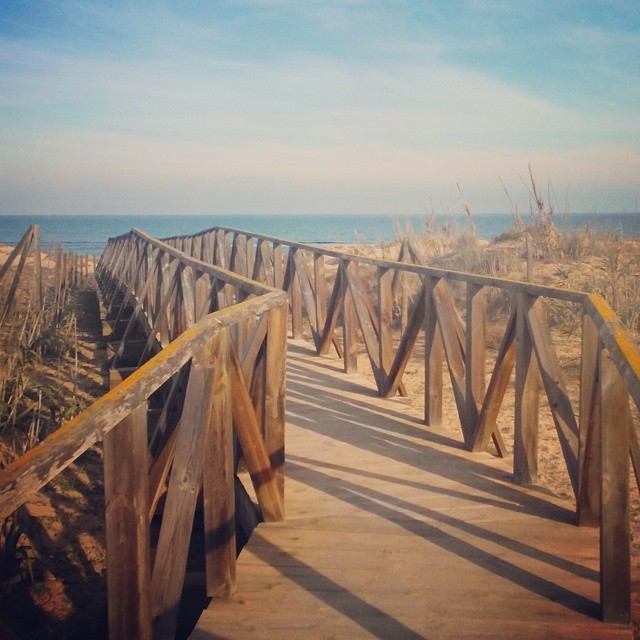 The wood, the sea, the sand and the sky… Loving this mix! January 16, 2015.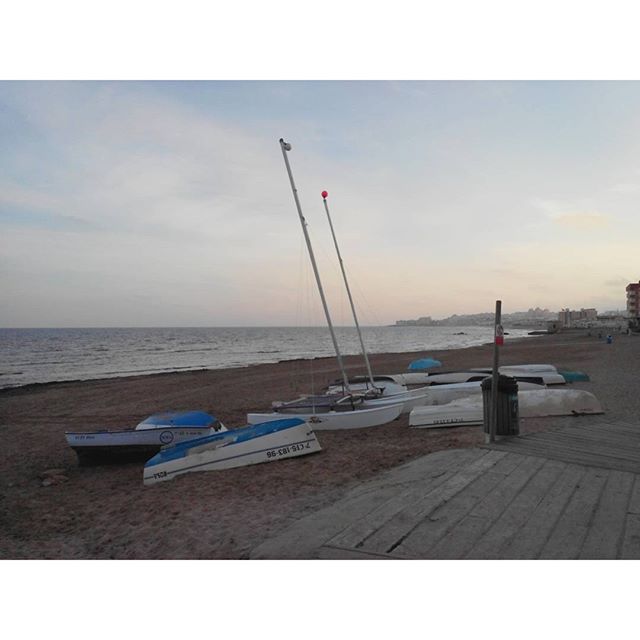 Boats. La Mata Beach North. January 3, 2016.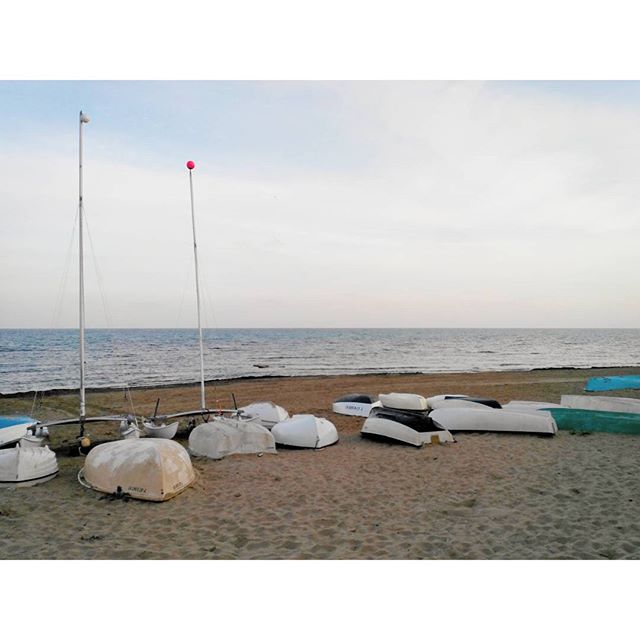 Turned over boats. La Mata North. December 31, 2015.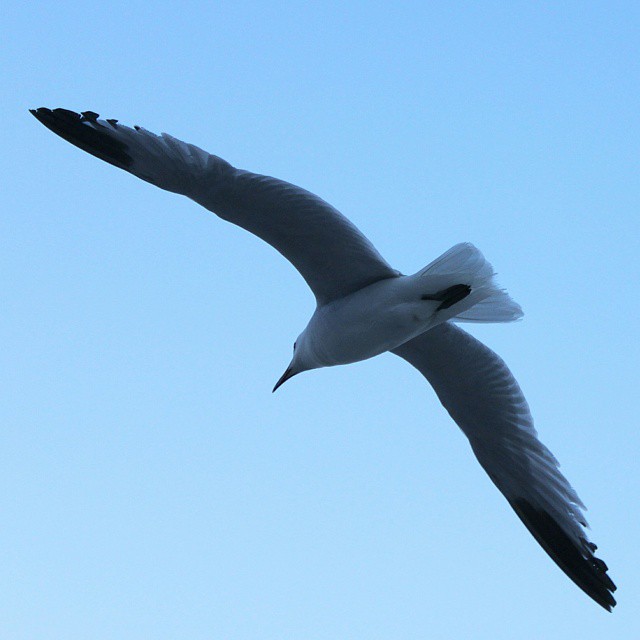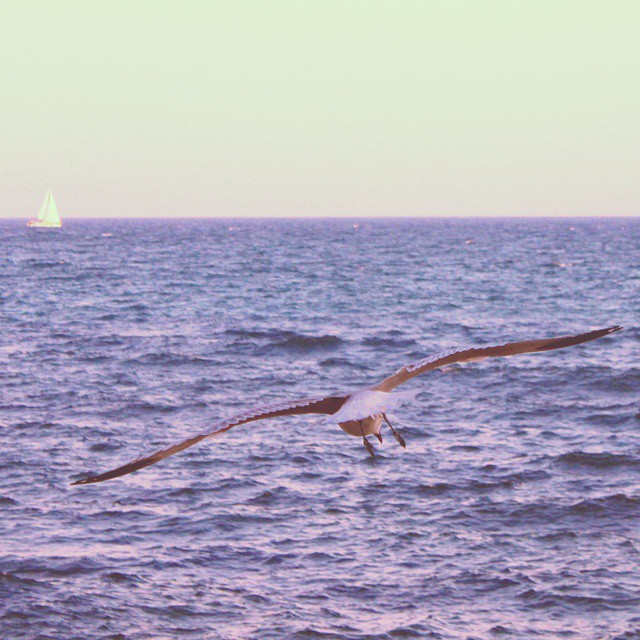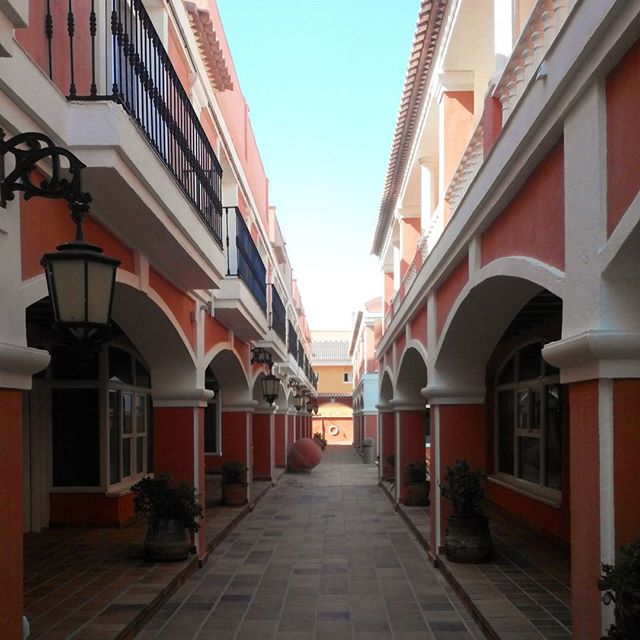 Hotel Lloyds Beach Club. Rooms left and right. Located right on the beach. Ausust 4, 2015.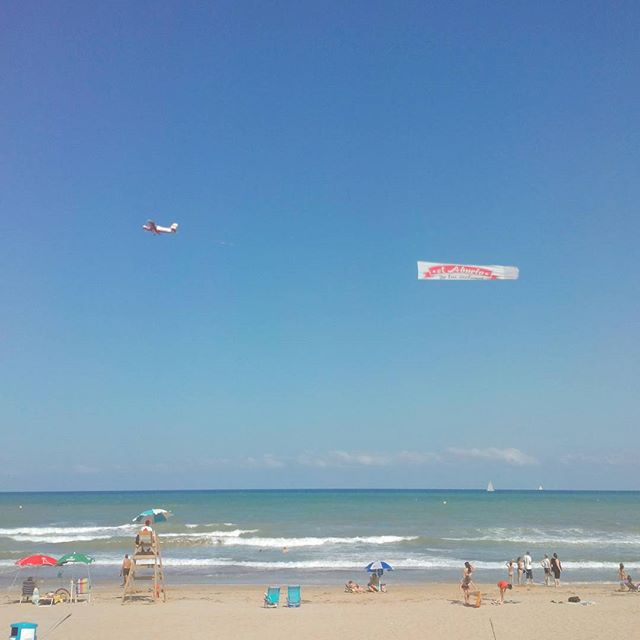 Aerial ad at La Mata Beach North. August 12, 2015.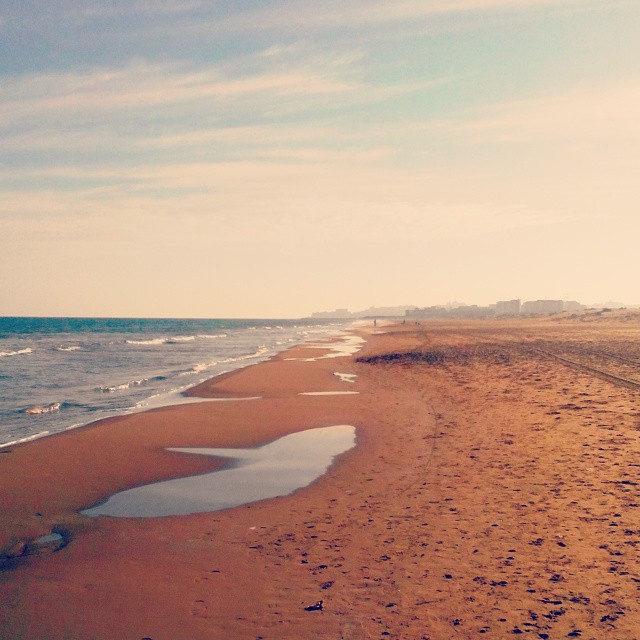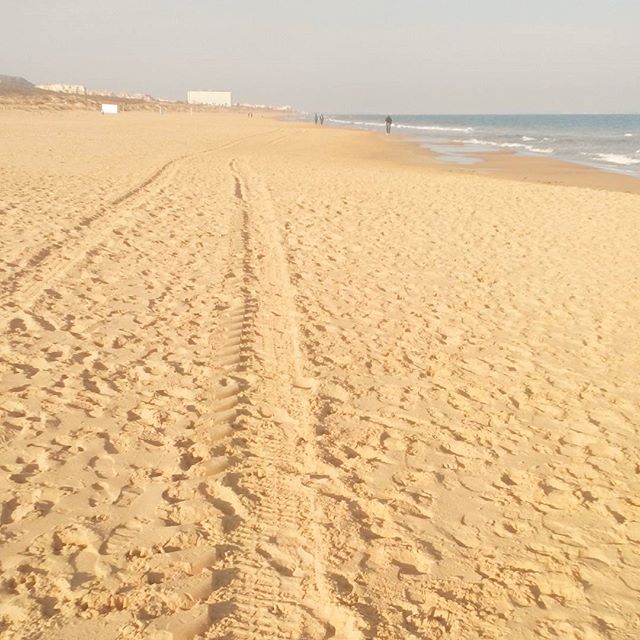 La Mata Beach ends here. This is another beach to the North, I don't remember the name of it. Never crowded. The building of Hotel Playas de Guardamar can be seen in the distance. July 17, 2015.
Personally I like the Northern part more. The Southern part is closer to Torrevieja city center. Both of them are quite crowded in summer, especially in August. June and July are the best months to visit.
Related – Cala Ferris Beach, Torrevieja: