Cala Ferris is a small bay with beautiful palm trees between Torrevieja and La Zenia. The beach has no facilities, cafes or toilets but the views are wonderful. The place is never crowded which makes it great for a picnic or just a walk.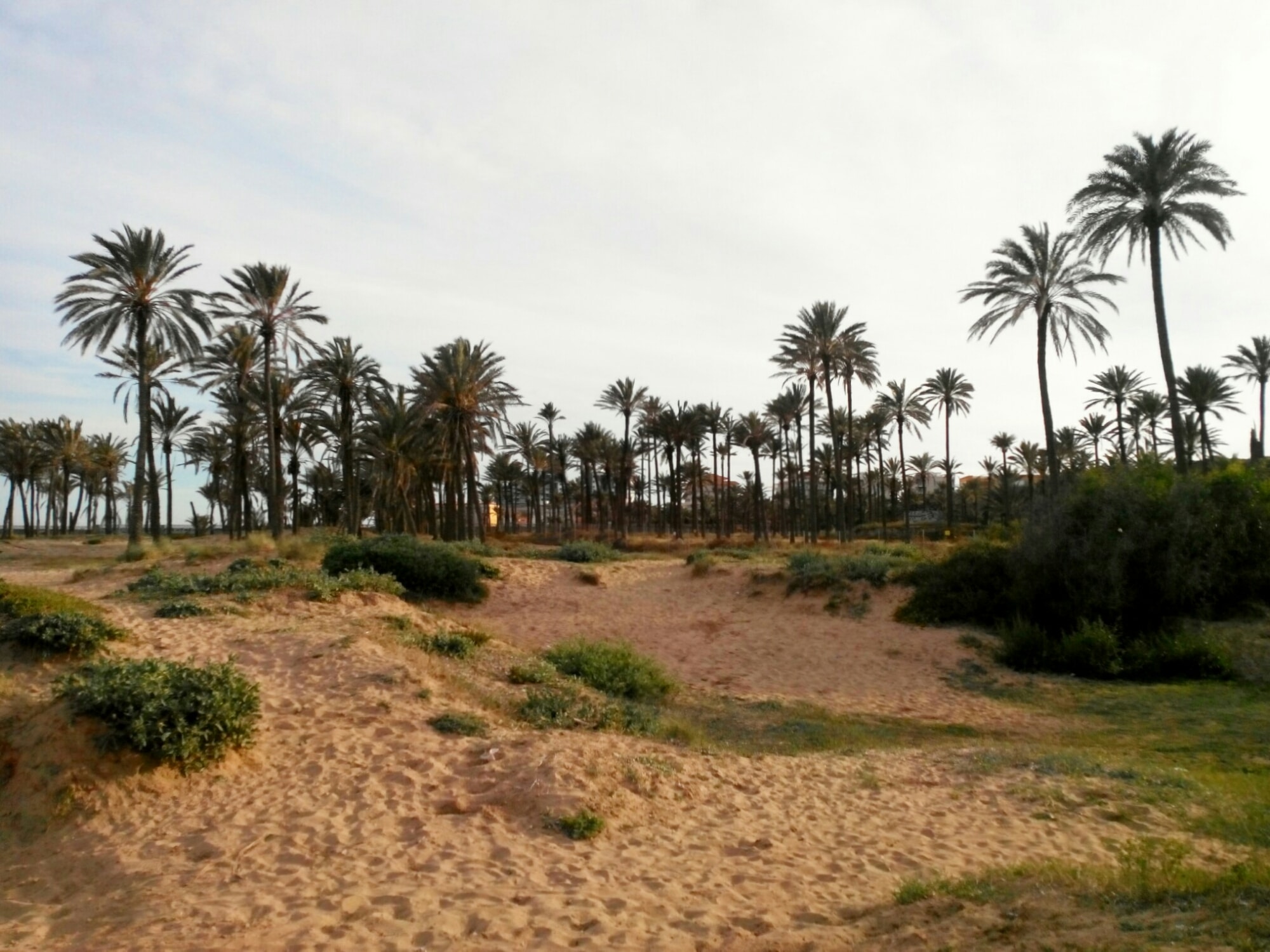 Despite being a small beach Cala Ferris is listed on TripAdvisor, Foursquare and Yelp. There are 14 reviews on TripAdvisor at the moment. The bay is currently rated #17 out of 43 things to do in Torrevieja, not bad! Foursquare ranking is 7.6/10. First to review on Yelp anyone?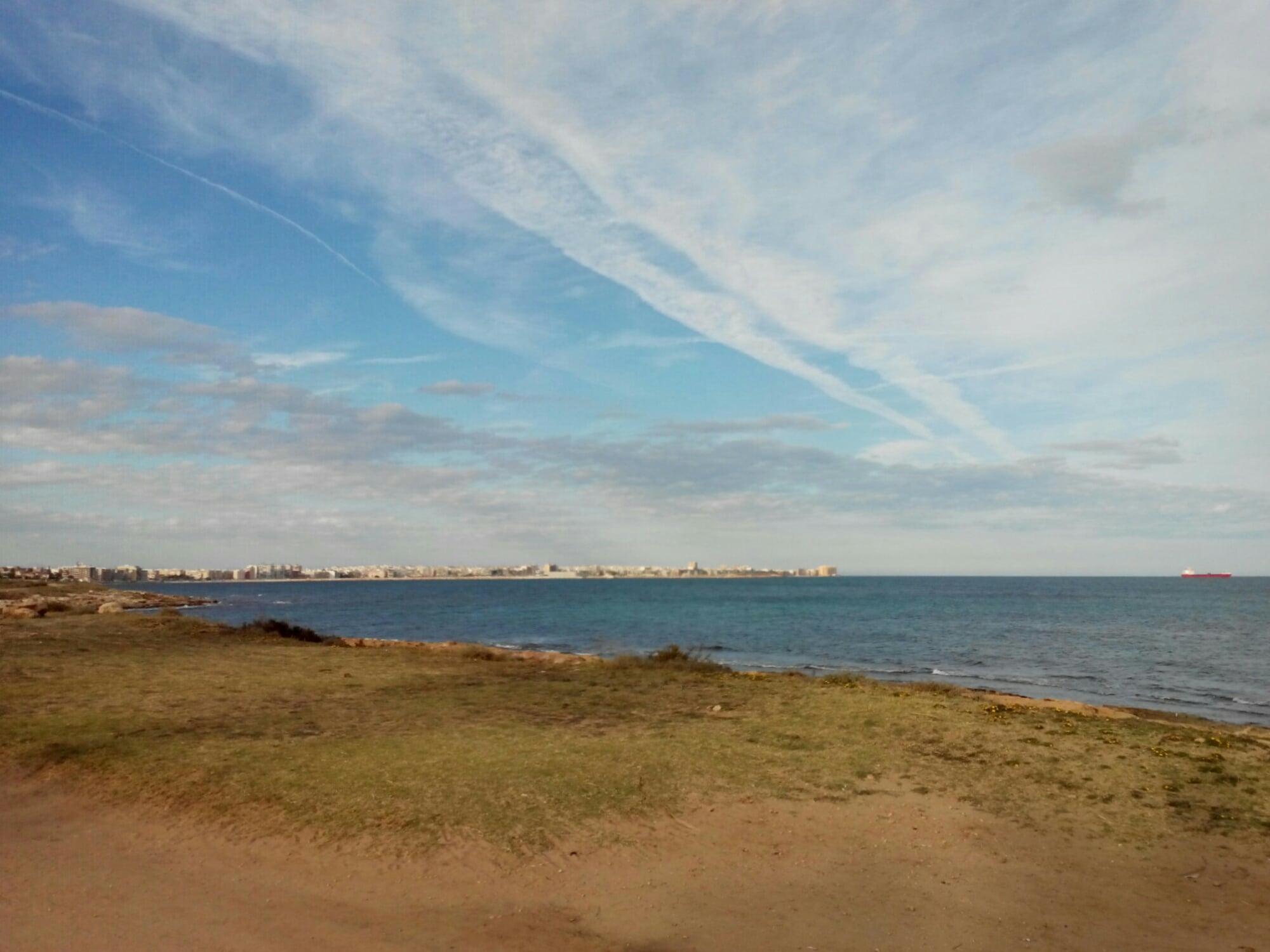 The sky was beautiful yesterday. A day with some clouds… There were many dogs, they are allowed everywhere. Fishing is a popular pastime here – there were several people with rods.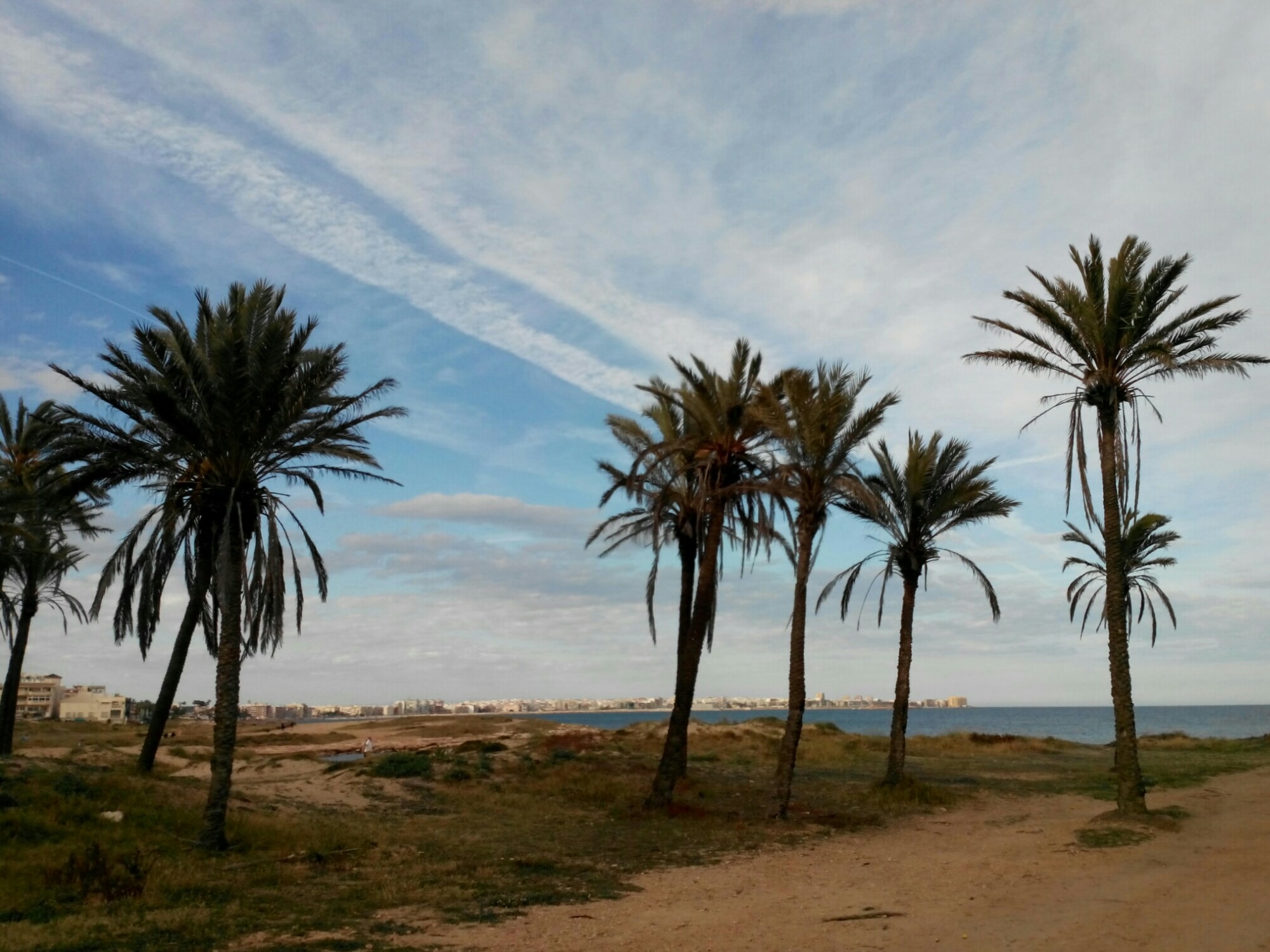 Beautiful flowers are all over the place, at least in springtime when it is not too hot. Love this combination of yellow and blue.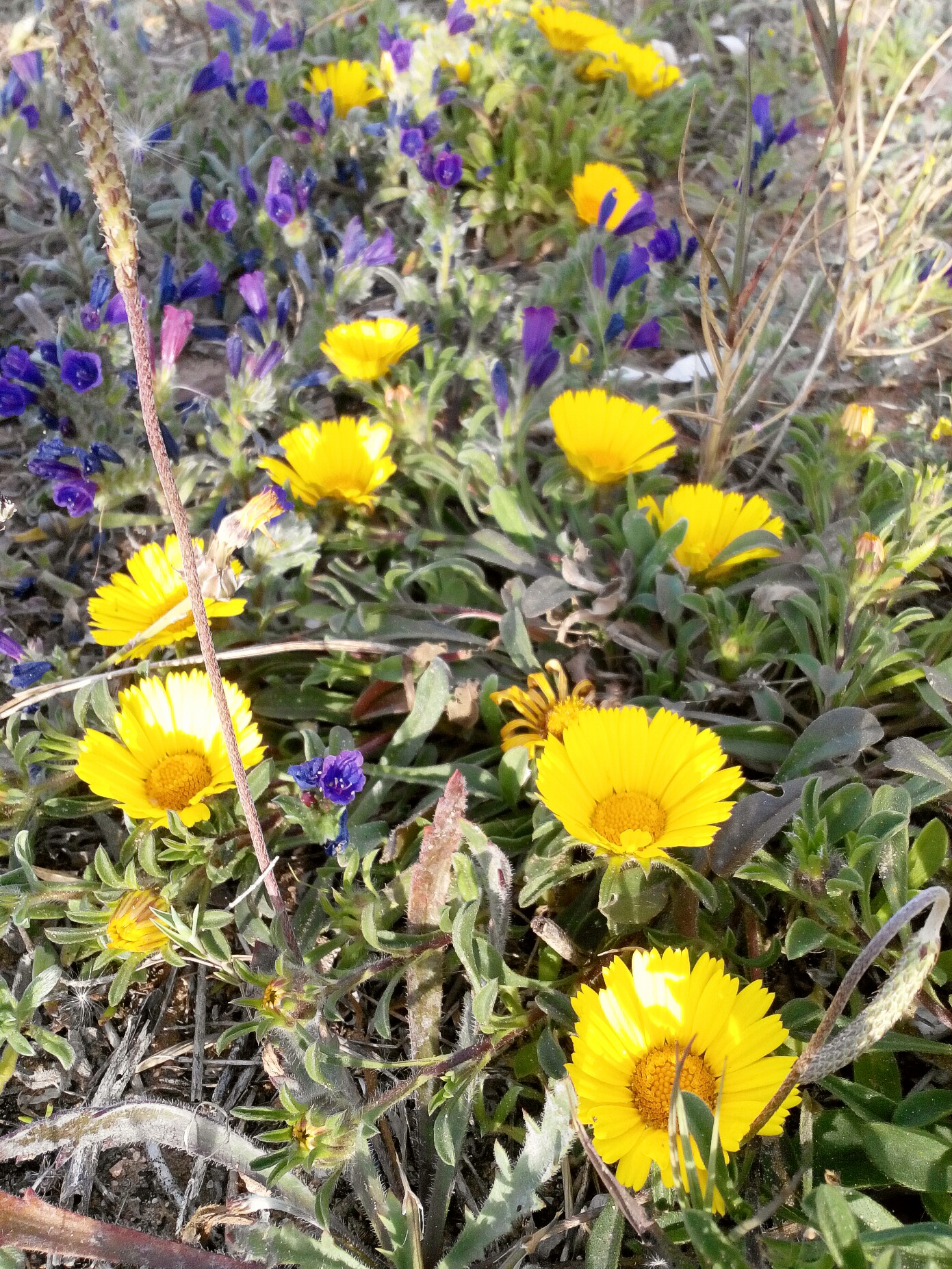 This one is nice too, the image quality could be better.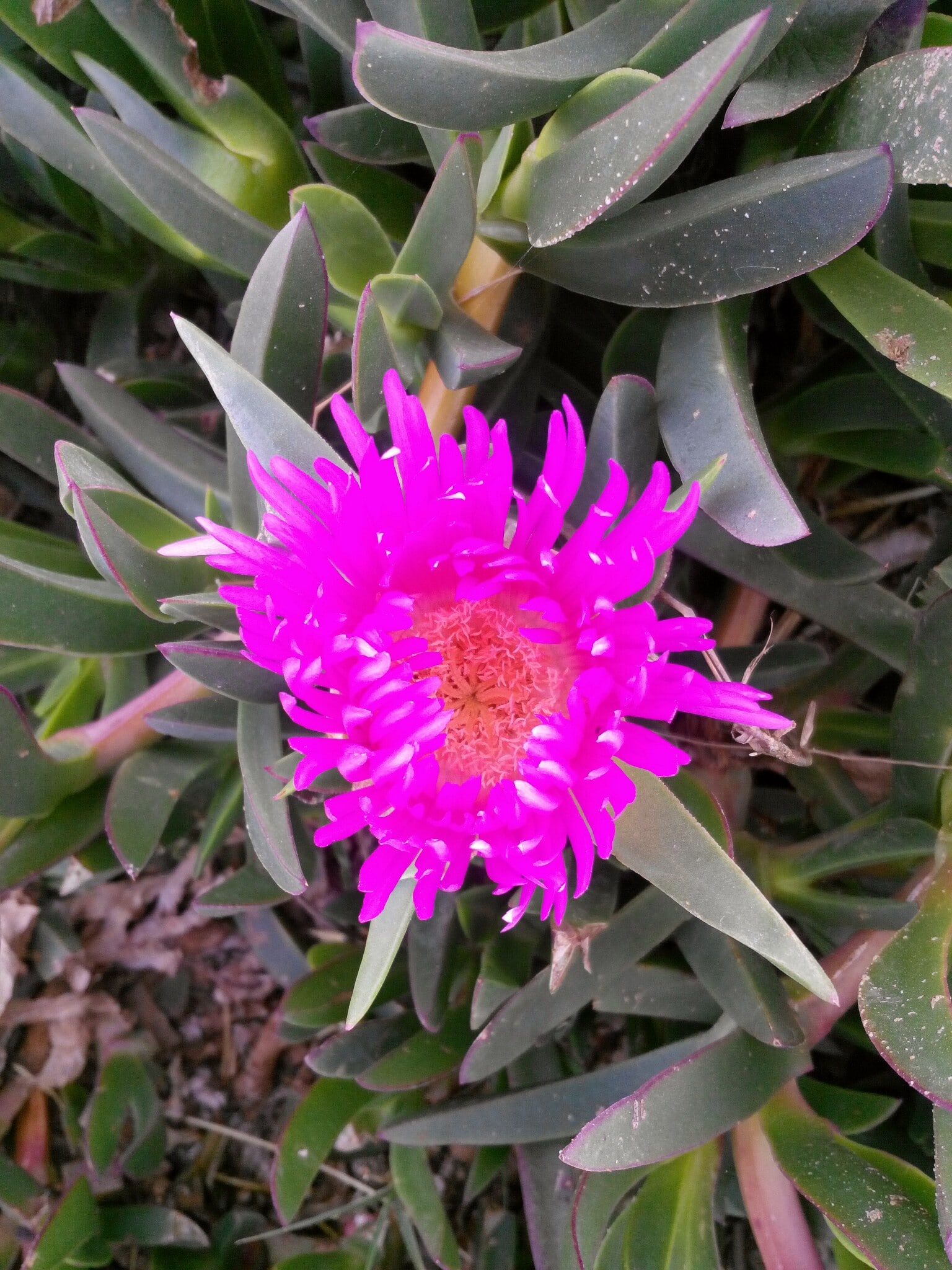 A very huge area between the beach and the N-332 road is fenced off. It looks unusual because most of the areas around are built up. It can be seen from N-332 too.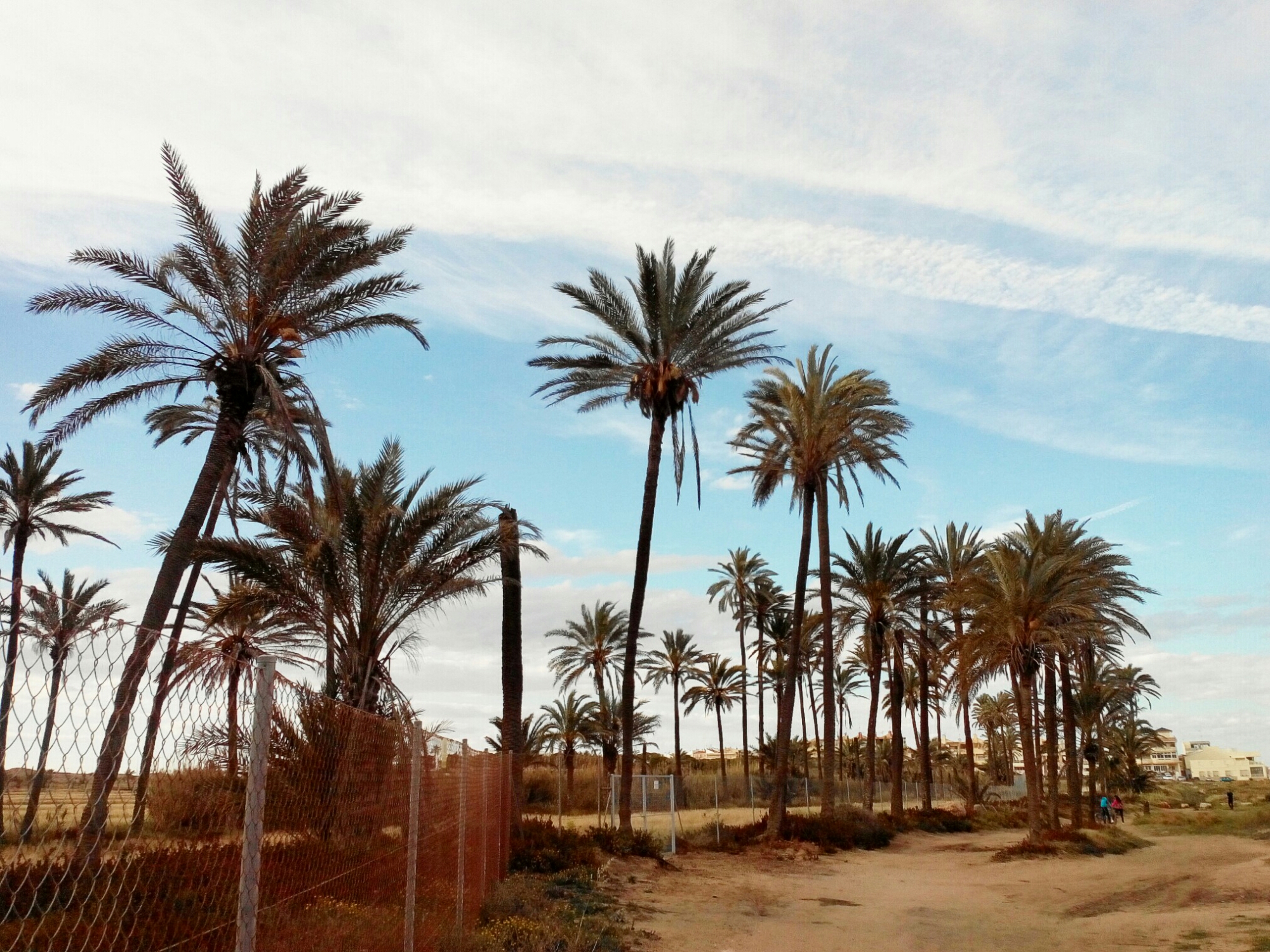 To get to the beach park near Nautilus Restaurant (South side of the beach) or near Ferris Restaurant (North Side of the beach) and take a short walk along the sea. Some people drive through the beach. It must be prohibited although I didn't notice the signs. I wouldn't do that anyway even if there's no sign, cars don't belong here!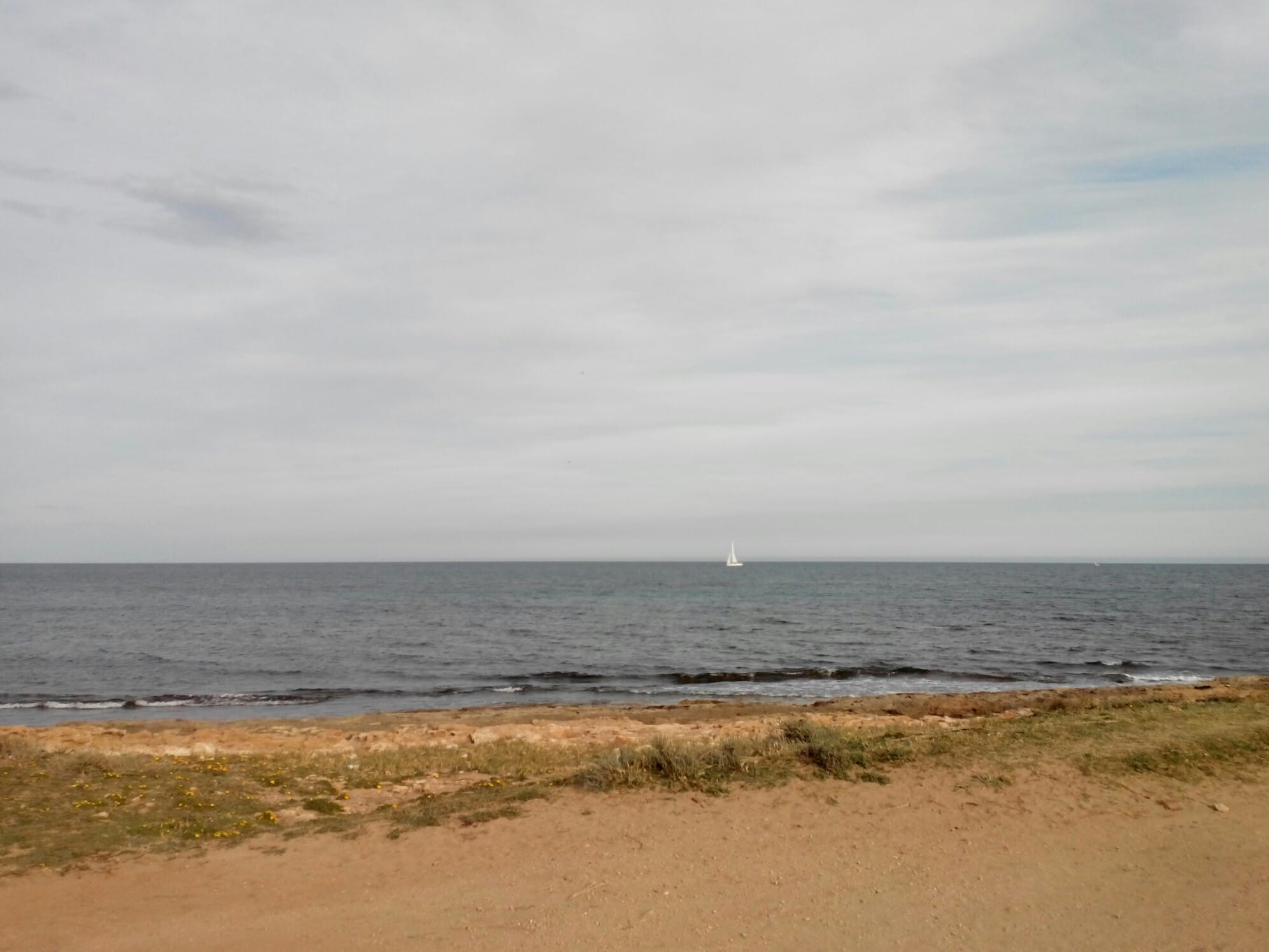 I visited and took these pictures on March, 27, 2016. It was probably the second time I ever went there. I should go there again in summer!
Related – La Mata Beach, Torrevieja: