Paella is an iconic food. Literally – there's a paella emoji now! A traditional Valencian rice dish that became popular in other regions of Spain and worldwide.
In this post – some pictures of this popular dish taken in and around Torrevieja, a city in the Valencian Community. The "paella valenciana".
The original version – with chicken (no seafood):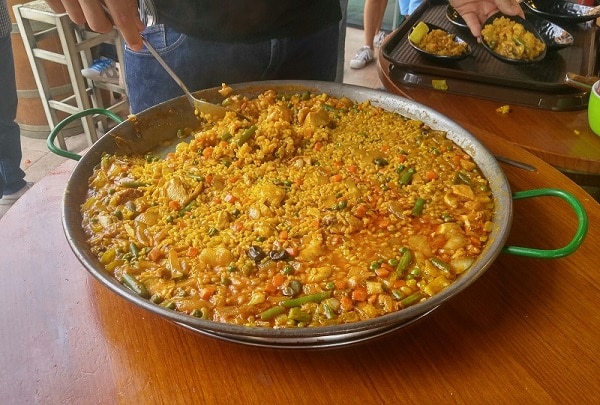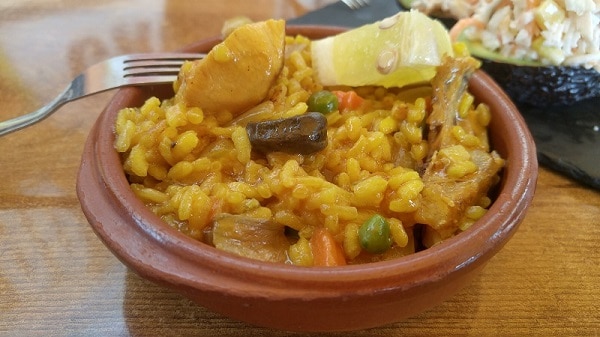 This dish is best eaten outside. What is cooked in the open air should be consumed in the open air too. White wine is a must.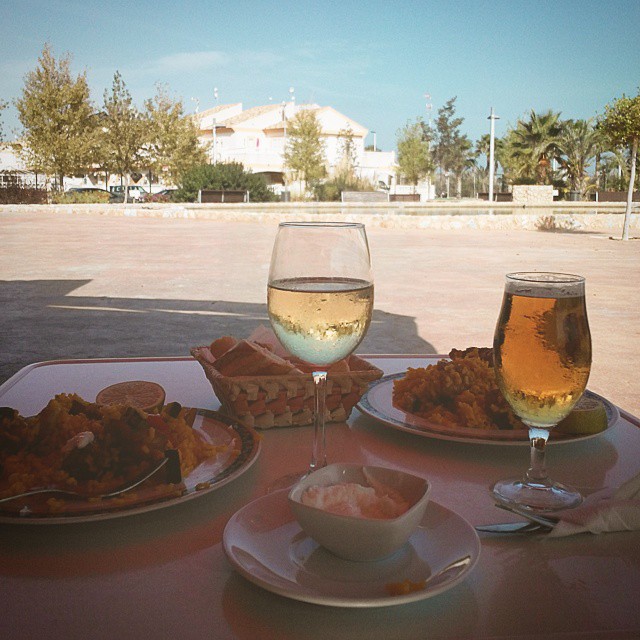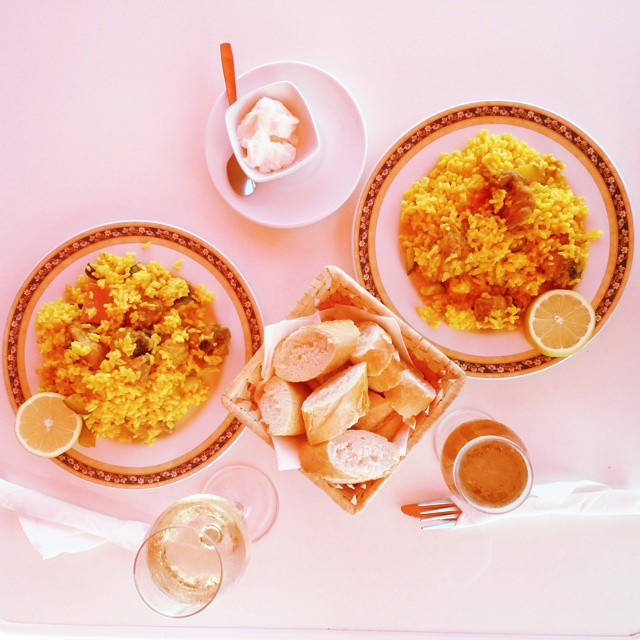 The dish is an integral part of many festivals and other public events. You need to come early to events like this one – they run out of the product fast and queues are long.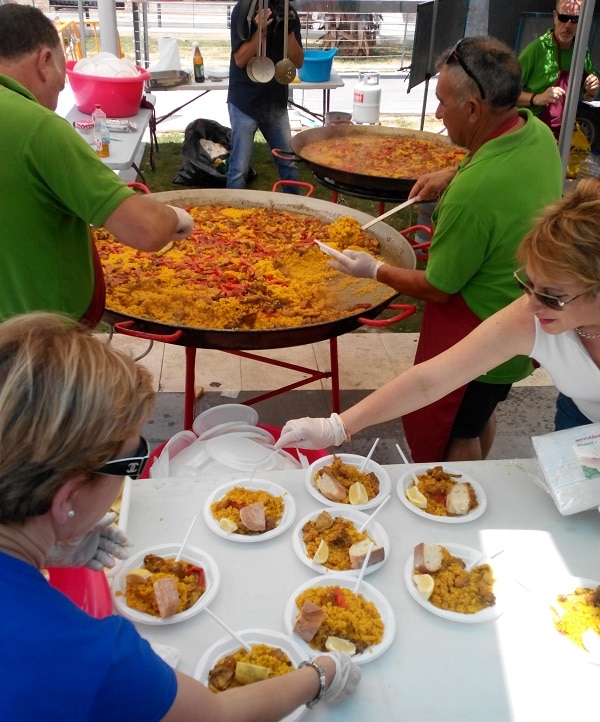 People are excited about a discount offered on paella. Chefs hard at work.
Seafood version is perceived as traditional (it is not) and, sure, it looks prettier in pictures. Everyone wants "paella de mariscos" like this one: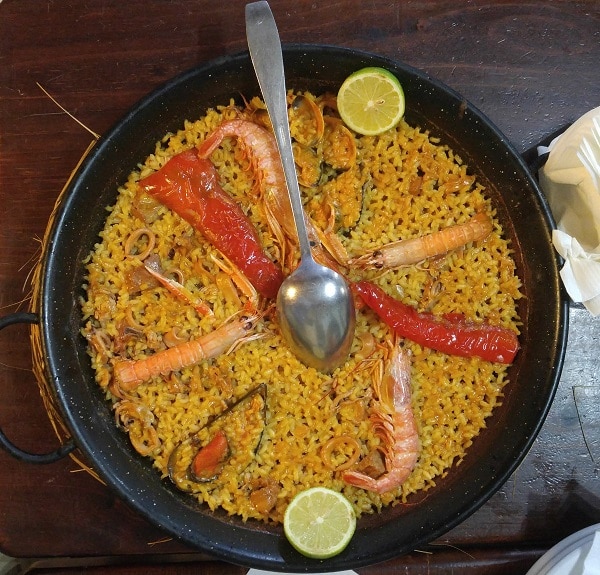 When choosing a place to eat paella – make sure they cook it in house. You don't want a frozen ready meal priced as the real thing.
Want to make it yourself? Here's a great article, scroll down for the recipe.